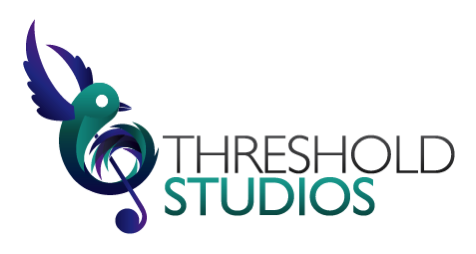 Full Service Music Recording and Production
Final Mastering
2.1 / 5.1 / 7.1 Surround Mix
Audio Post Production for Film / Video
Podcast production
Audio Book Production
ADR / VO / Looping Room
CD Production Services
Content Distribution Assistance
Richard Ross AES, composer, location production sound mixer, audio post production engineer, sound designer, and flautist, holds a Masters Degree in Music Composition from the University of Oregon at Eugene with an audio engineering background.
Richard has done production sound, audio post production, and sound design for more than 100 film projects / commercials and engineered many audio recordings. In addition to being a performing musician at the Oregon Shakespearian Festival at Ashland, he also composed music for the Black Swan production of Medea by Euripides. "I Sit and Look Out" was premiered by the Sonoma County Chorus in 1988, and "Natures Songs" in San Francisco at St. Agnes Cathedral by California Choral Artist in 1994.
"Laughing Moon" (New Age/Jazz) CD was released in 2017. Richard was a recipient of the Outstanding New Composition award for A Call for New Music from Fresno State University Music Department and a Merit Award winner of the Second Annual Juried Competition for Original New Music Compositions from Sebastopol Center for the Arts in 2003. "Crystalline Dream – "Threshold" (New Age/Classical) CD was released in 2006. Read Zone Music Reporter Review. "Crystalline Dream – "Journeyman" (New Age/Classical) CD was released in 2010. "Crystalline Dream – Alchemy" released in 2016 was nominated for Best New Age CD 2016 by OWMR Radio Network and Best Electronic CD 2016 by ZMR Music Awards. "Entropy by Richard Ross (EDM / IDM) CD was released in 2019. - Crystalline Dream Seventh Chakra release June 2019 - Nominated for bet Relaxation / Meditation CD 2019 Zone Music Reporter and Best New Age CD - One World Music Radio.
Richard is a publisher / writer member of ASCAP, The American Composers Forum, and Fellow of the Audio Engineering Society – AES.
Offering reasonable rates and professional results in a relaxed environment.
For General Information: richard@solovey.info
For Promotion, Advertising & Office manager: kirsten@solovey.info
For Studio Time & Mastering Bookings Inquiries email: bookings@solovey.info
Sebastopol, California – (707) 570-6548